Pennington Commercial In The News
Pennington Commercial Focused On Unity, Teamwork
April 16, 2020
Floor Covering Weekly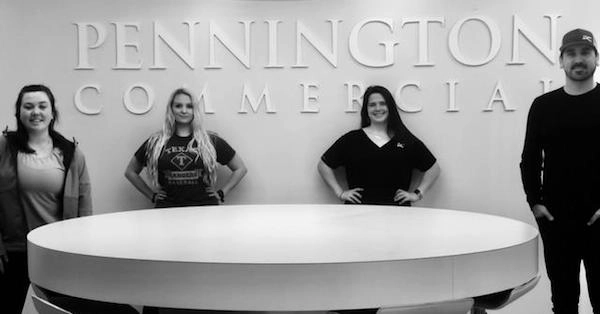 DALLAS — Jackie Pennington, owner of Pennington Commercial, a full-service commercial flooring contractor in the Dallas-Fort Worth area, ​said she is determined to grow her company profile even though the economy is slow and uncertain.
"We want to be bigger and better and be ready to start back up stronger," Pennington said. "I did receive stimulus money, which helped me a lot because our corporate side and our hospitality side has suffered quite a debt only because a lot of jobs that were going to happen stopped."
Pennington currently maintains a five-man skeleton crew that is regarded as an essential business by Dallas area government.
She said made several moves recently to help position her business for success, including recruiting several new highly qualified general contractors, becoming certified to install flooring in medical facilities and in government projects.
Pennington has been a member of the Commercial USA buying group for about four years. "It's a really good group," she said. "They're growing and they have become partners."
She said she swayed away from buying groups in the past because of the steep upfront cost, sometimes around $50,000.
Pennington said she relies on her faith to help get her through hard times and provides her employees inspiration spiritually.
"God's blessing us every day," she said. "I want to keep a positive attitude to this and instead of fear, have hope. We have a lot of joy in our office. I just hired two people, and I gave all my people—with the money that was left over [from the stimulus]—I gave them bonuses for keeping their head up and having a good attitude through this and pressing on."
That optimism includes building two new buildings for her company headquarters, which combined will provide her and her team 50,000 square feet of space.
"If I believed the way we're going is 'woe is me', I wouldn't be moving on to build $6 million buildings. I just gotta keep going."
Have a question?
Feel free to call, email, or stop by our offices during normal business hours.
Visit Us
Pennington Commercial
2052 McKenzie Dr, Building 1
Carrollton, TX 75006
For outstanding results on your next project, call on Pennington Commercial's experience, strength, and integrity.